Carrara white marble is a high-end imported white stone produced in the Carrara mining area in Italy. The thickness of the marble ore body in the Carrara area is more than 500m. There are more than 150 mines in the area, distributed in three valleys, all of which are mined by full saw cutting. way, with an annual output of 1 million tons of blocks, about 300,000 cubic meters.
Marble Carrara white is favored by Da Vinci, Rodin, Michelangelo and other masters of art, and is widely used in their works. ‍In addition, Carrara White has also been applied to the White House, Notre Dame Cathedral, British Museum, Roman Forum, Rome Pantheon and other buildings, and is the princess of the marble family.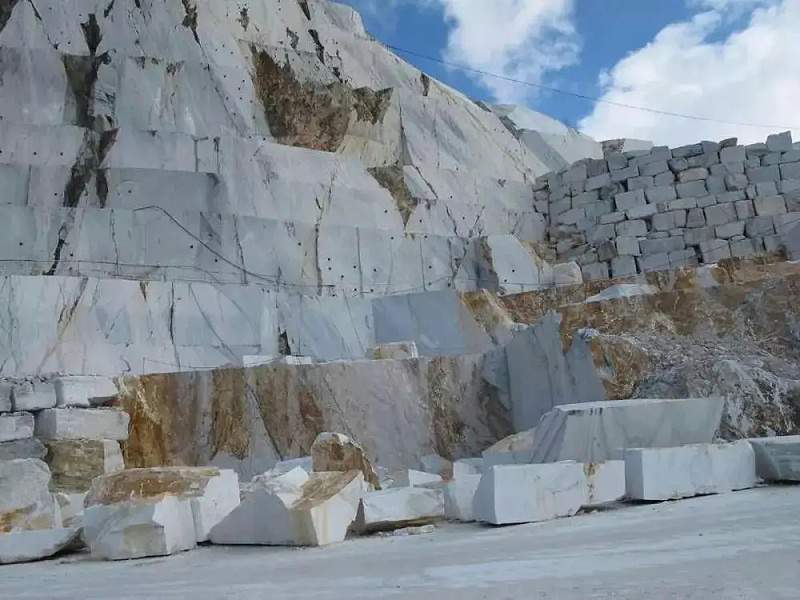 Physical properties: compressive strength: 14.1~15.4 (MPa); flexural strength: 14.1~15.4 (MPa); water absorption rate 0.11%; specific gravity 2.60~2.72 (g/cm3) water absorption rate 0.11%
Surface characteristics: white background , Light gray silk pattern, dot pattern, fine grain, light gray silk pattern, good acid and alkali resistance
Scope of application: floors, walls, carvings, countertops, fireplaces, handicrafts, mosaics, columns, tables, background walls and other
Carrara areas In addition to producing Carrara white, it also produces snow white, and dolomite is the main component of snow white marble. Snowflake marble is soft in quality, and the surface is easily scratched. Generally, it is used in places where it is not easy to scratch. The maintenance method is mainly based on caution. Snowflake white marble slate surface is white in color, white in whole body, pure in texture, and has the characteristics of crystal, snowflake and transparency.